Pre-register for your visit at this location.
Image
Westchester Square urgent care
32 Westchester Square
Bronx, NY 10461
646.661.6668
Hours
Mon 8:00AM - 8:00PM
Tue 8:00AM - 8:00PM
Wed 8:00AM - 8:00PM
Thu 8:00AM - 8:00PM
Fri 8:00AM - 8:00PM
Sat 9:00AM - 6:00PM
Sun 9:00AM - 6:00PM
Description
The Westchester Square urgent care branch of CityMD provides prospective patients the opportunity to address various medical issues, regardless of how sudden they may be. Need sports injury treatment in the Bronx? An annual checkup? This CityMD branch is perfect for your purposes.
Image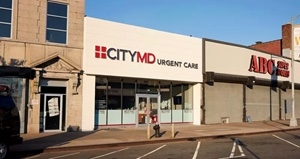 Directions
The Westchester Square CityMD urgent care is served by the Bx4, Bx4A, and Bx31 bus lines. Likewise, patients can reach the urgent care at the Westchester Sq-E Tremont Ave subway stop on the 6 line.