Image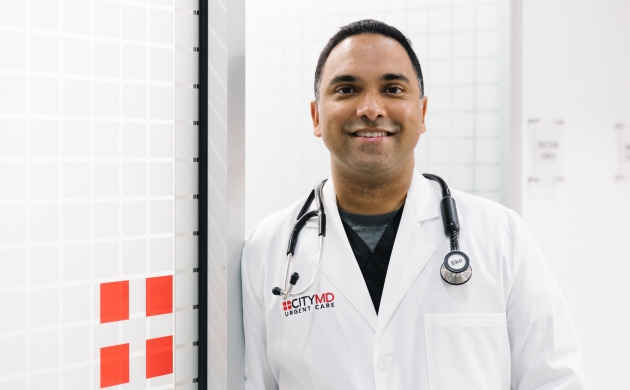 Interested in a career in the vibrant and thriving field of urgent care? Expand your knowledge and develop your skills with the specialized training and experience needed to succeed. The CityMD urgent care fellowship program is designed to deliver this training.
For graduates of an accredited family medicine residency program.
This is a non-ACGME program that is accredited by the UCA and CUCM. It is an intensive 20 week program that combines hands-on clinical experience at our urgent care sites under the direct supervision of on-site clinical mentors, and didactic sessions all exclusively taught by our own teaching faculty.
For graduates of an accredited physician assistant program.
The fellowship training includes the intensive training regimen described above, followed by an additional 5 months of supervised clinical experience with a progression of autonomy.
Benefits of the fellowship include:
Ability to work under the guidance of some of New York's top emergency medicine providers
Working within one of the largest and highest rated urgent care organizations in the country
Support from and access to Summit Health's comprehensive multispecialty medical practice
Hands on experience with a wide spectrum of acute presentations
The mission of this program is to develop formally trained clinicians capable of performing at the highest levels of clinical competency and efficiency necessary for success in an urgent care setting.
Send us your CV to apply or direct any questions to us at fellowship@citymd.net.
Dr. Pamela Arsove is a board certified medical physician, who puts her patients first. Dr. Arsove attended New York University, graduating Magna Cum Laude with a Bachelor of Science degree in Biology. At NYU, she received many honors including University Dean's List, Pre-med Honors Society and Phi Beta Kappa Honors Society. She went on to earn her medical degree from SUNY Health Science Center.

Dr. Arsove completed an internal medicine internship at Albert Einstein College of Medicine in the Bronx and an emergency medical residency at Long Island Jewish Medical Center in New Hyde Park.

In her professional career, Dr. Arsove has served in various medical roles including, Attending Physician in the Emergency Department at Queens Hospital Center and Attending Physician and Residency Director in Emergency Medicine at Long Island Jewish Medical Center. At Long Island Jewish she was awarded the Izzy Segal Award for Excellence in Emergency Medicine.

With a strong passion for education, Dr. Arsove has taught as an Assistant Professor of Emergency Medicine at both Hofstra North Shore-LIJ School of Medicine and Albert Einstein College of Medicine.

When she is not dreaming of running away to the Galapagos Islands, she finds herself presenting at numerous medical conferences. When she was a child Dr. Arsove thought she would grow up to be a writer and has seen this dream come true. Dr. Arsove's work has been published countless times making her widely respected in the medical field.

She is a member of the American College of Emergency Physicians, Society for Academic Emergency Medicine and the American Medical Association.

Dr. Arsove loves working at CityMD! Never feeling rushed, she enjoys the interactions she has with her patients and the ability to discuss and educate them on their healthcare needs.

Dr. Hong Choi is a board-certified Emergency Medicine physician who began his career at Cornell University receiving a BS in Hospital Administration and Management. He went on to receive his Masters in Public Health at the University of California, Berkley. After a few years of living the California life, New York called Dr. Choi back to the Bronx where he received his Doctorate from the Albert Einstein College of Medicine. Upon graduation, Dr. Choi accepted an internship at Beth Israel Medical Center and finished his residency at Jacobi Medical Center in the Bronx.

Dr. Hong Choi not only loves providing patients with the care they deserve but providing future doctors with the education they need to be the best in emergency medicine. Dr. Choi has received the Jacobi/Montefiore Award for teacher of the year four times and he was inducted into the Leo M. Davidoff Society which honors teachers who have made significant contributions to the education of students at the College of Medicine.

Dr. Hong Choi is also a natural in front of the camera and can be seen in several news segments sharing his knowledge of medicine with the world.

Dr. D'Amore is a Board Certified Emergency Medicine physician who was raised in Queens, N.Y. He initially went to Baruch College/CUNY to become a finance mogul but heard the call of medicine and graduated magna cum laude in Biology and among other honors, was a member of Psi Chi, the National Honor Society for psychology.

Dr. D'Amore then went to Albert Einstein College of Medicine and completed a medical intern year as well as a year in Physical Medicine and Rehabilitation at Mount Sinai Medical Center before completing a residency in Emergency Medicine at St. Luke's Roosevelt Medical Center.

Dr. D'Amore has worked in community ER's in the tri-state area but still enjoyed any opportunity to teach at academic ER's as well. He relishes the opportunity and reward of sharing medical knowledge and experience. He is a fellow of the American College of Emergency Medicine and considers himself both a frustrated college professor as well as a frustrated professional food critic. Thankfully that allows him to teach medicine passionately to clinicians who also receive great food recommendations to boot.

A board certified physician in emergency medicine, Dr. Dmitry Volfson completed his residency program in Emergency Medicine at Long Island Jewish Medical Center. He served as chief resident in his final year.

After his residency, Dr. Volfson worked as an emergency medicine attending physician at St. Vincent's Medical Center in Bridgeport CT and at Long Island Jewish Medical Center in New York.  As assistant residency program director, he also taught residents.

Dr. Volfson received received his bachelor's degree in Biochemistry at the Honors College of College of Staten Island.  He received his degree of Doctor of Osteopathy (DO) at the New York College of Osteopathic Medicine.