Image
Springfield Gardens urgent care
130-30 Farmers Blvd,
Jamaica, NY 11434
646.518.8263
Hours
Mon 8:00AM - 8:00PM
Tue 8:00AM - 8:00PM
Wed 8:00AM - 8:00PM
Thu 8:00AM - 8:00PM
Fri 8:00AM - 8:00PM
Sat 8:00AM - 5:00PM
Sun 8:00AM - 5:00PM
Description
If you're located in Springfield Garden, the CityMD urgent care located on 130-30 Farmers Boulevard is your comprehensive stop for all medical needs. CityMD employs board-certified doctors to provide you with services like health screenings, X-rays, and vaccinations. Open 365 days a year, the Springfield Garden urgent care allows you to breathe a sigh of relief when searching for an urgent care location near you.
Image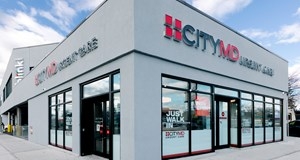 Directions
The Springfield Garden urgent care clinic is easily serviceable from the Q3 and Q5 bus lines and LIRR Locust Manor train station in Jamaica, Queens.