Pre-register for your visit at this location.
Image
Ridgewood urgent care
5626 Myrtle Avenue
Ridgewood, NY 11385
718.571.9714
Hours
Mon 8:00AM - 8:00PM
Tue 8:00AM - 8:00PM
Wed 8:00AM - 8:00PM
Thu 8:00AM - 8:00PM
Fri 8:00AM - 8:00PM
Sat 9:00AM - 5:00PM
Sun 9:00AM - 5:00PM
Description
The Ridgewood urgent care in Queens offers quality medical services from certified medical experts. Whether patients are suffering from a sports injury, need a round of X-rays, or need lab work for a blood test, the urgent care clinic in Ridgewood gives the people of New York healthcare options.
Image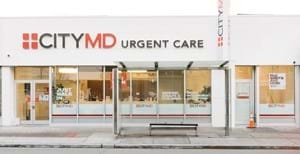 Directions
You can reach the Ridgewood urgent care clinic in Queens by both the B54 and B46 bus lines running through Brooklyn. More specifically, the Myrtle Av/Ryerson St stop on the B54 stops right in front of the CityMD urgent care in Queens.