Pre-register for your visit at this location.
Image
Bensonhurst-86th Street urgent care
2175 86th Street
Brooklyn, NY 11214
646.828.6401
Hours
Mon 8:00AM - 8:00PM
Tue 8:00AM - 8:00PM
Wed 8:00AM - 8:00PM
Thu 8:00AM - 8:00PM
Fri 8:00AM - 8:00PM
Sat 9:00AM - 6:00PM
Sun 9:00AM - 6:00PM
Description
Just walk into the Bensonhurst CityMD urgent care in Brooklyn and medical professionals will quickly help you tackle your pressing medical emergency. From quick x-rays to blood testing, the Bensonhurst urgent care is an invaluable year round medical resource.
Image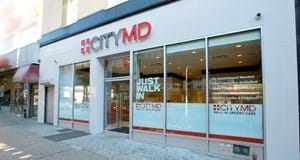 Directions
The Bensonhurst CityMD location is steps away from the Bay Parkway subway stop on the D train. Additionally, the B6, B82, and B82-SBS buses stop right outside at the Bay Pkwy/86 St stop.