Image
Wayne urgent care
76 Willowbrook Blvd
Wayne, NJ 07470
862.246.7938
Hours
Mon 8:00AM - 8:00PM
Tue 8:00AM - 8:00PM
Wed 8:00AM - 8:00PM
Thu 8:00AM - 8:00PM
Fri 8:00AM - 8:00PM
Sat 9:00AM - 5:00PM
Sun 9:00AM - 5:00PM
Description
The CityMD urgent care in Wayne, New Jersey, offers locals the opportunity to visit medical experts and solve pressing medical issues. Need a COVID test in Wayne? Maybe you simply need a round of flu shots? Regardless of your medical condition, the experts at the Wayne urgent care have you covered.
Summit Medical Group orthopedic services available at this location. Learn More
Image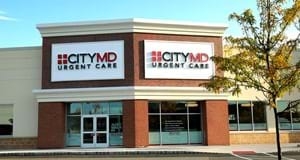 Directions
You can easily reach the Wayne urgent care from NJ-46 and Willowbrook Road. Located in the massive Willowbrook shopping center, the Wayne urgent care is in an easy-to-reach location.