Image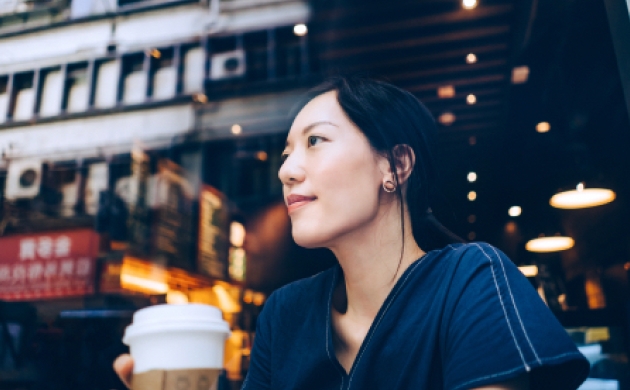 Why dry January has its drawbacks
You've probably heard someone talk about Dry January or going alcohol-free for one month. Maybe you've considered giving it a shot. While taking a break from booze is a good thing, Dry January comes with potential pitfalls.
The concept of Dry January has grown in popularity since launching as a nonprofit campaign in the United Kingdom in 2013. Given the prevalence of drinking among adults in the United States, its appeal is understandable.
For some, Dry January kicks off a New Year's resolution to drink less. Others may be looking to reset after indulging over the holidays. The coronavirus pandemic has taken its toll, too: A 2020 JAMA Network Open article reported a 14 percent increase in alcohol consumption compared to a year prior.
A sneak preview of health benefits.
Whatever reason for participating, one month without alcohol offers a hint of potential health benefits, including:
Less strain on the immune system. Excessive drinking can weaken your immune system and leave you more vulnerable to disease, according to the National Institute on Alcohol Abuse and Alcoholism (NIAAA). Cutting out alcohol can support your immune system along with other healthy habits, such as exercising regularly, getting enough sleep, and eating healthfully
Improved sleep quality. Although an evening cocktail can seem relaxing and make you sleepy, alcohol is linked to disrupted sleep and decreased sleep quality overall, according to the National Sleep Foundation
A step toward better health in general. Dry January is neither prevention of nor a cure for long-term health issues; however, it calls attention to what abstaining can mean in terms of your overall health, considering the negative effects excessive drinking can have on the body—not to mention one's relationships, responsibilities, and activities
"People want to see what their life can be like physically and socially without alcohol," says John Guldner, MA, LPC, LCADC. "Dry January gives them a lot of insight in terms of moving forward; for some, it's a pleasant surprise."
Summit Health's Chief of Behavioral Health James Korman, PsyD, ACT agrees. It provides an opportunity for moderation moving forward or for someone to decide drinking is not for them. They see the difference and the potential."
The shortcomings of short-term change.
For all its potential benefits, however, Dry January has a downside.
Some people may treat the month simply as a short-term challenge rather than a sustained effort. "When given a target date, they'll have the ability to resist the urge. But this can create a sense of overconfidence to one's condition and lead to more significant use," Mr. Guldner says.
Others may just return to their old habits the next month. In both instances, what's lost not only are any gains made, but also the opportunity to evaluate one's relationship with alcohol. 
An estimated 15 million people in the United States have alcohol use disorder (AUD), according to the NIAAA. Symptoms range from mild to severe, and AUD can be diagnosed through answers to questions about topics such as:
Drinking more or longer than intended
Drinking despite it causing trouble with family or friends
Having to drink more to get the desired effect
While having symptoms doesn't necessarily mean a full-blown problem, it signals an opportunity to make a change.
When considering one's motivation for drinking, Mr. Guldner says, "It could be social or for stress management, and you may realize there are other interventions." Maybe it's going to the gym after work instead of happy hour or pouring sparkling water into your wine glass at dinnertime, for example.
Still, for some, making a change will require professional help. "Dry January should be viewed more as a social and wellness movement than a treatment model," Mr. Guldner says, with Dr. Korman adding, "If someone feels like they've lost control, it's time to seek help."
An avenue for help.
Summit Health's Virtual Substance Abuse Program launched in 2021 for existing Summit Health patients age 18 and older who are struggling. The intensive outpatient program offers group treatments and individual sessions that provide the skills and support needed to achieve abstinence from drug and alcohol abuse within four to six weeks.
As the program's Substance Abuse Specialist, Mr. Guldner says the virtual aspect has been especially helpful during the pandemic. "People are feeling isolated, so hearing from others and inviting group participation has allowed people to bond."
The small group size and one-on-one sessions work to ensure individual needs are met, and substance abuse staff can connect participants to additional resources if needed, including substance detox and advanced care. "We're here to navigate patients to whatever they need," Dr. Korman says.
Whatever one's relationship with alcohol, a resolution to evaluate it, talk to someone about it, and seek resources as needed is a good one to make regardless of the time of year. "Everyone can find their path," Dr. Korman says.
Image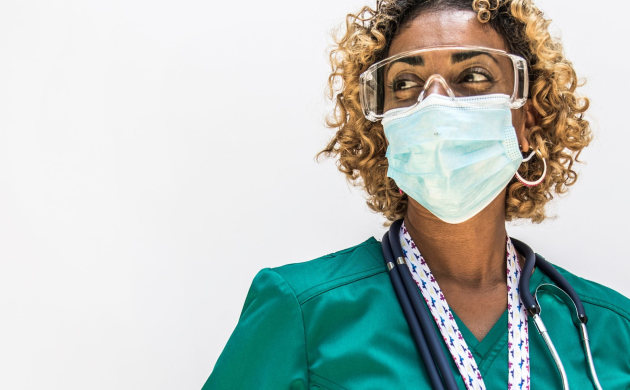 We're ready to care for you.
Visit any CityMD urgent care location in your community today for an evaluation with one of our expert providers.