Image
What is a pediatrician? Offering support and care
For a parent or caregiver, your child's health and well-being are your number one priority. And regular visits to the pediatrician are an important way to ensure your child's overall health and wellness.
But what is a pediatrician, and why are they important in health care? We'll provide a basic overview of what pediatricians do, why they are essential, and what you can expect during a visit for your child.
And when the pediatrician is not available or your needs can't wait, CityMD has you covered. Just bring your child to the location nearest you. No appointment is necessary. Our providers are trained in emergency pediatric care and can see children of all ages from newborns to teenagers.
Whether you are a first-time parent or have been through it all before, here's what you need to understand about the vital role pediatricians play in your child's overall health. And if you do not have a pediatrician, you can make an appointment with a specialist today at Summit Health.
What is a pediatrician?
A pediatrician is a medical doctor specializing in the care and treatment of children, from infants to teens. Pediatricians have extensive training in child health and development. They're skilled at diagnosing and treating various acute and chronic medical conditions that affect kids.
Pediatricians work in a variety of settings, including hospitals, urgent care clinics, and private practices. They provide:
Preventative care, like routine checkups and vaccinations
Treatment for acute illnesses like the flu or RSV and injuries such as sprained ankles and wounds
Management of chronic conditions such as asthma, diabetes, and developmental disorders like ADHD
Education for parents and caregivers about child health and safety • Advice on nutrition, exercise, and mental health
Support and guidance for families
Pediatricians are compassionate and caring professionals dedicated to helping children grow and thrive. If you have a child who needs medical attention, a pediatrician can be an excellent resource for you and your family.
What does a pediatrician do?
A pediatrician's role is to provide prompt and comprehensive medical care to children who require attention for a wide range of illnesses and injuries.
Here are some of a pediatrician's key roles and responsibilities.
Initial assessment. Pediatricians are responsible for conducting a thorough physical examination and medical history of each child. In-depth exams determine the nature and the severity of the condition.
Diagnosis. Pediatricians diagnose the child's condition based on their assessment and physical examination. This may include ordering laboratory tests or imaging studies, prescribing medications, or providing other medical interventions.
Treatment. Pediatricians are responsible for providing prompt and effective medical treatment to children. These treatments include administering medications, performing medical procedures, and providing follow-up care instructions.
Communication. Pediatricians communicate effectively with the child and their parents or guardians. They need to explain diagnoses, treatment options, and potential outcomes in a way that is easy to understand.
Coordination of Care. Pediatricians sometimes need to coordinate care with other medical professionals, like specialists or hospital staff. Comprehensive coordination of care ensures the child receives the most appropriate and effective care.
Preventative care. Pediatricians also play a crucial role in preventing illnesses and injuries in children. They may provide advice on nutrition, exercise, and healthy lifestyle habits. They also offer vaccinations and other preventative medical interventions.
Pediatrician vs. family doctor
Both pediatricians and family doctors provide medical care to children, but there are some key differences between the two specialists.
Pediatricians specialize in the medical care of children, from newborns to adolescents. After medical school, they complete specialized training in pediatrics called a residency and must pass a board certification exam.
As a result, pediatricians are highly knowledgeable about the unique medical needs of children — specifically growth and development, behavioral issues, and common medical conditions. On the other hand, family doctors provide medical care to patients of all ages, from infants to elderly adults. They complete a three-year residency training in various medical specialties, including pediatrics, internal medicine, obstetrics, and gynecology.
Family doctors are trained to provide comprehensive care for patients across their lifespans. Both types of doctors play a crucial role in keeping patients healthy and managing illness. The choice to see a pediatrician or family doctor depends on the individual patient's needs and parents' or caregivers' preferences.
How to choose a pediatrician
Choosing a pediatrician is an important decision that can significantly impact your child's health and well-being. Here are some tips to help you find the right pediatrician for your family.
Consider location. Look for a pediatrician near you so regular check-ups and sick visits are convenient.
Check pediatric credentials. Ensure the pediatrician is board-certified and licensed to practice medicine in your state.
Review experience. Consider the pediatrician's expertise in the medical care of children. This may include years of practice, specialty areas, or experience working with children with specific medical needs.
Meet the doctor. Schedule a consultation or an appointment to meet the urgent care pediatrician in person. A meeting can help you understand their communication style, bedside manner, and overall approach to medical care.
Check availability. Look for an urgent care pediatrician near you who's available when needed, whether during evenings, weekends, or holidays.
Check services. Consider the range of medical services the urgent care center offers, including imaging and lab services, to ensure your child can receive comprehensive care.
Check insurance. Confirm that the urgent care accepts your health insurance plan and that any out-of-pocket costs are reasonable.
Overall, choosing a pediatrician requires some research and consideration. But by evaluating potential providers, you can find a pediatrician who can provide high-quality and timely medical care for your child.
Treating children with pediatric medicine at CityMD
Pediatricians are an essential part of your child's long-term health and wellness. But when your child's needs can't wait walk right into CityMD for immediate medical attention. No appointment is necessary. You can also make an appointment for a virtual care visit from the comfort of your own home.
Image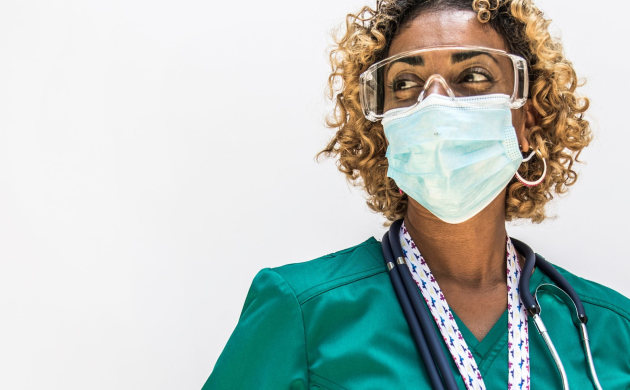 We're ready to care for you.
Visit any CityMD urgent care location in your community today for an evaluation with one of our expert providers.