Image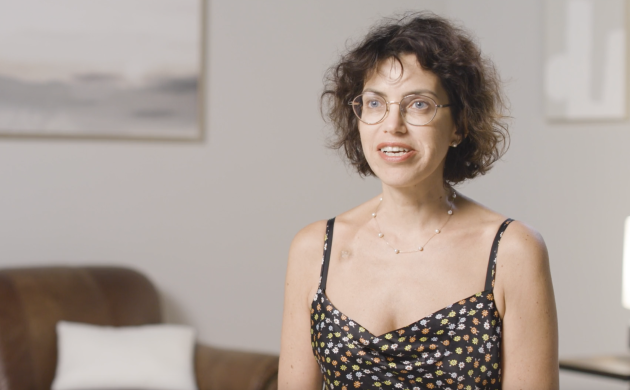 Ovarian cancer: A grateful patient story and 5 tips for early detection
The hardest thing about treating ovarian cancer is that the disease is rarely found in its early stages. Only one in every five patients are diagnosed before the cancer spreads to other areas of the body. 
When Llyn found out she had stage 4 ovarian cancer, the disease was already in her lungs. Four years ago, the 47-year-old, who has been a long-time patient of Summit Health, was getting winded at the gym, so her doctor ordered some tests. The scan showed Llyn had a collapsed lung and suspicious cells that looked like cancer. After further testing, they discovered the disease originated in her fallopian tubes.  
"I was a picture of health. I ate well, I never smoked, I worked out. I did not have any known medical history or genetic mutations that predisposed me to develop cancer. So, you would imagine someone like me would be very healthy," describes the mother of four who used to work in finance. "I felt like a clean, pure slate, so the diagnosis was horrendous."
A woman's risk of being diagnosed with ovarian cancer at some point in her lifetime is 1 in 78. Ovarian cancer is the second most common gynecologic cancer in the U.S. The disease can affect anyone, but it is more common in older women with most cases occurring after menopause. 
While many treatments exist, the disease is often difficult to detect until it has become advanced. Unlike breast or cervical cancer, there are no screening tests for ovarian cancer, and the disease rarely causes symptoms in the initial stages. 
"Patients who are diagnosed early have better outcomes," says Darlene Gibbon, MD, a gynecologic oncologist at Summit Health. "By just getting a diagnosis early, you can improve your outcomes tremendously. Unfortunately, that is not always easy, though, because the symptoms of ovarian cancer can be somewhat insidious." 
Llyn met Dr. Gibbon soon after she was diagnosed. She describes feeling at ease with the physician's calming bedside manner. Llyn has been under her trusted care ever since. 
"I remember Dr. Gibbon patted me on the head and told me 'you are not going to die — not on my watch.' That immediately made me feel better," recalls Llyn. "I felt like she really cared about what happened to me." 
Llyn has had numerous treatments including surgery and several types of chemotherapy. She was in remission for about a year, but the cancer recurred during the beginning of the pandemic in 2020. 
So far, her treatments have worked. Some days, she admits, "It can be hard to keep the wind in the sails." But Llyn finds comfort in the fact that Dr. Gibbon always has a plan. 
"She thinks strategically about when to use this or that treatment, and how or when to go about clinical trials. Dr. Gibbon is also quick to respond to emails and texts or call me on the weekends if I have any concerns," she explains. 
Llyn is extremely active in her care, explains Dr. Gibbon. "We go back and forth a lot about new studies or therapies. It is important to find a practitioner you can talk to candidly — someone who listens to your concerns and will determine a treatment plan that is not only medically appropriate for you, but also fits your goals and lifestyle." 
Right now, Llyn's sights are set on her 5-year survivor anniversary in March. She enjoys traveling, spending time with her family, and is an avid tango dancer.
"I have kids, I work out, and I like to dress up to go out dancing. I am going to keep doing my thing and living my life," Llyn says. "For someone diagnosed with ovarian cancer there are treatments, and they do work. There are many more years ahead, and I am an example of it."
5 ways to detect ovarian cancer early.
Early diagnosis and treatment can have a profound impact on survival. Here is what Dr. Gibbon says every woman should know about detecting ovarian cancer. 
1. See your doctor — preferably a gynecologist — if you have symptoms
The key to detecting ovarian cancer is for women to pay close attention to their bodies. Any potential warning signs should be evaluated by your health care provider as soon as possible. Trust your instincts if something does not feel right. The most common symptoms of ovarian cancer include: 
Frequent urination 
Abdominal pain or bloating 
Lack of appetite or feeling full quickly 
Abnormal weight loss 
A change in bowel habits, including constipation or diarrhea 
Bleeding between periods 
Back pain  
"The biggest take-home message for women is to be very in-tune with their bodies. If you have pelvic pain or bloating and constipation that persists for more than two or three weeks, or increases in intensity or severity, that is a problem that needs to be investigated," explains Dr. Gibbon. 
Women who are having these symptoms should seek out the advice of a gynecologist whenever possible, she adds. As specialists in reproductive health, these physicians will best understand the telltale signs of ovarian cancer. For patients who present with symptoms, the first step is generally an ultrasound of the pelvis. 
2. Be an advocate for your health 
Dr. Gibbon says women often need to see an average of three physicians before they are diagnosed with ovarian cancer. She encourages patients to stand up for themselves. If the first physician you see dismisses your symptoms, seek out a second opinion. 
"We know that symptoms can present up to a year before someone is diagnosed. Having that open dialogue with your gynecologist about how you are feeling and what your concerns are is important," advises Dr. Gibbon. 
3. Have regular gynecological exams 
Most ovarian cancers are not diagnosed on a pelvic examination. But it is important to have that annual check-in with your gynecologist to discuss any symptoms or physical changes you may have experienced in the past year. If you feel more comfortable, you can also have this conversation with your primary care physician.
"An ounce of prevention is worth a pound of cure," explains Dr. Gibbon. "Having that simple yearly interaction and conversation can end up leading to further testing, which identifies something that wouldn't otherwise have been detected. The benefits of a yearly checkup are not limited to ovarian and other types of cancer, but also bone health, issues related to pre- and post-menopause, and more." 
4. Know your family history — and other risk factors
Anyone can develop ovarian cancer, but some women have a much greater risk. Nearly 1 in 10 women diagnosed with the disease have either a family history of the disease or a mutated gene. Understanding what types of cancers have affected your relatives is very important. 
Discuss your family history with your gynecologist. They may recommend genetic testing. "In certain patients, it is important that genetic testing be performed so they can understand their risk for developing certain cancers. Interventions can be undertaken to protect family members and future generations," says Dr. Gibbon. 
Family history is not the only red flag. Other factors that cause your risk of being diagnosed with ovarian cancer to increase include: 
Obesity
Being age 55 and older 
Having children around age 35 or later 
Family history of ovarian, breast, or colorectal cancer
Genetic mutations including BRCA1, BRCA2, or Lynch syndrome
Personal history of breast cancer 
A history of endometriosis 
Undergoing fertility treatment 
5. Maintain a healthy lifestyle
As in any other type of cancer or chronic condition, like diabetes or heart disease, taking care of your body can go a long way. Remember to eat nutritious foods, exercise regularly, maintain a healthy weight, and moderate your alcohol intake.
Image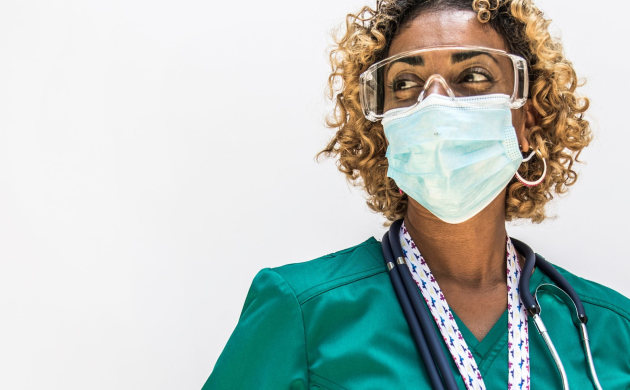 We're ready to care for you.
Visit any CityMD urgent care location in your community today for an evaluation with one of our expert providers.